The Portsmouth Branch zoomed through 2021 and will continue to zoom through the first months of 2022. We look forward to resuming in person meetings and branch activities later this spring or beginning in the fall of 2022. Until then, both our branch meetings and book group meetings will be conducted via a zoom link. When we begin to feel comfortable with in person meetings, we plan to offer a hybrid option so that members who have health issues or caregiver responsibilities will still be able to join our meetings virtually. We welcome guests and potential new members to join in our meetings.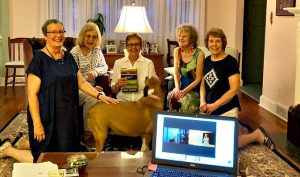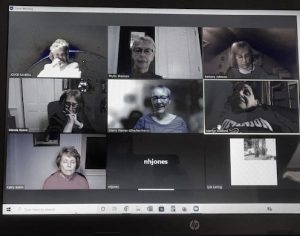 ---

Thank you to Lauren Furey, Senior Services Program Manager, LGBT Life Center, for an informative presentation at our March 21 Branch Meeting.
---
NEXT BOOK GROUP MEETING
Monday, June 13, 2022
7 p.m. meeting, location TBD plus zoom
Members will discuss LEAVE THE WORLD BEHIND by Rumaan Alam.
Monday, July 11, 2022
7 p.m. hybrid meeting location TBD with zoom link optional
Members will discuss HIDDEN VALLEY ROAD by Robert Kolker.
If you are interested in participating, please contact us for the link.
PLEASE NOTE: THE 2021-2022 BOOK GROUP LIST IS POSTED UNDER THE BOOK GROUP TAB
UPCOMING BRANCH EVENTS
Due to Covid concerns, our May 16 picnic will be postponed until a date later in the summer or early fall.
The 2022-2023 schedule of meetings will be posted in late August or early September when we hope to fully resume our branch meetings and activities.
---
The American Association of University Women (AAUW) empowers women and girls through advocacy, education, philanthropy, and research. Our nonpartisan, nonprofit organization has more than 170,000 members and supporters across the United States, as well as 1,000 local branches and 800 college and university partners. Since AAUW's founding in 1881, our members have examined and taken positions on the fundamental issues of the day — educational, social, economic, and political.
---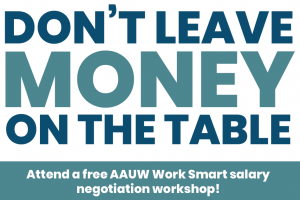 ---
Give to AAUW Greatest Needs Fund
Because Greatest Needs funding is unrestricted, it gives AAUW the most flexibility to address the challenges today's women face and seek new programs and opportunities. AAUW appreciates every day and dollar our members spend working for us, and we're particularly grateful for these donations that give us the flexibility to maximize your impact. Donate today!